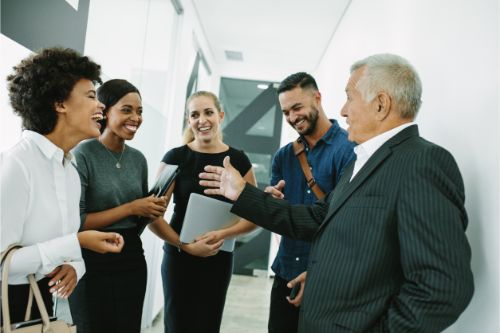 Our mission is critical and broad in scope ....
Our Board 
We strive to empower formerly incarcerated women at intake on providing a holistic and comprehensive approach to reentry services that connect to outside community programs on engagement for self-help to 12-Step recovery . We help to locate meetings in the area for new formerly incarcerated women that were introduced to 12 step fellowship in prison and jal. It's a vehicle that helps individuals to remember that staying clean must come first. The reentry project supports whole life restoration for changing the trajectory at a new way of life. Step by Step Ministry Hope Project is here to help formerly incarcerated women make a positive impact on their life and to assist them on building healthy relationships in the community and with family. Together we make time for peer to peer discussions, demonstrate a craft, prepare a meal or make a favorite dish, create a new hairdo, topic discussions, laughs and giggles together in a family-setting to enhance home life a realization for many formerly-and-currently incarcerated women for positive restoration to reduce harm and increase self-care and engage in activities that is full of joy and motivational.
Formerly incarcerated women have been marginalized and criminalized to be treated and despised as branded felons. This is a result of stigma and the prison-industrial complex in 21st century mass incarceration breeding civil death.
Mass incarceration and the prison-industrial complex calls to be reformed in america. So be it, provide effective rehabilitation, quality education programs, and offer more pre-release to prisoners that promote opportunities at re-entry release. Individuals are searching for positive life changing experiences on the outside. However, changing some people's mind-set can be provoking them to be at-risk for repeating familiar behaviors in a system of control and punishment and caging. Formerly incarcerated citizens are disproportionately placed at risks to become harden criminals behind the walls. Allowing access to drugs and electronic devices to travel inside of prisons and other risky interactions found in our state's prisons. In most states correctional guards are extinct to the ration of inmates a direct result of mass incarceration which increases risks for engagement on the delivery of such materials to make ends meet. they're not enough to provide adequate securities. 
America incarcerates more people in this country than any other country in the World. When prisoners are Locked Up, they are Locked Out! Help to end  . ."Us versus Them".
Step by Step Ministry Hope project thrive to help women become fully and wholly transformed from marginalized citizens to productive citizens.And by reducing institutional barriers decreases mass incarceration. We help formerly incarcerated women prisoners to taxpayer citizens). We provide support to build spirituality, growth and maturity, self-forgiveness and worth through self-realization learning for new knowledge and practices to enhance relationships in the community. 
We thrive to assist formerly incarcerated women to "Ban the Box" on employment applications. That the formerly incarcerated can experience getting a decent-wage job, included transportation, healthy meals to eat and a good night sleep. We help women to enjoy a new freedom and a new hope to live sober and clean as acceptable, responsible, and productive citizens in society. We work together in harmony with All of Us or None, a national grassroots organization to utilize a God-given voice to speak truth for the first-time freely about life experiences in the unde-caste system which has shamed and stigmatized formerly-and-currently incarcerated citizens across america. 
As advocates, formerly incarcerated citizens receive leadership development and advocacy training, as organizing citizens. To restore the civil and human rights for all people who have shuffled through the criminal justice system and mass incarceration, jail, and the prison-industrial complex. We embrace the humanness, we got to work to end mass incarceration, multi-racial, multi-ethical racism to map the connections.
By investing in reentry citizens lives, we invest in building communities around multi-racial multi-ethical discrimination, as well as the necessary parts of the human spirit to access higher education, affordable housing for participation and inclusion of a quality life, Providing a chance to demonstrate good work ethics and respect for human life into full citizenship resourceful on to support parent, child and family reunification. 
Step by Step Ministry Hope Project has been a vital tool in the community for over a decade to federal probation, state probation, scdc, and drug and alcohol treatment centers that also contribute and provide the necessary supervision and counseling to reentry citizens.
We were founded to serve the fastest growing gender-specific population that fills jails and prisons at 750% higher rate than their male counterparts across America.Current and former incarcerated females cannot be addressed the same way as their male counterparts. The reentry project at Step by Step Ministry HOpe Project addresses formerly incarcerated women on essential needs of sexual trauma and to assist them on addressing domestic violence in a comprehensive and holistic way. Being so, women are more vulnerable and at-risk whose needs are most unmet because of poverty, domestic violence and lack of healthy support and resources in community to help access, inaccessible services to combat their issues in life.
We have continued to grow . . . .
through the help of our stakeholders, donors, volunteers, grantors and administrative support who continue to help achieve our mission. 
Throughout years of service, our purpose still remains the same ADVOCATE for justice and access to jobs with meaningful wages, permanent safe affordable housing and restoration on our right to vote, full expungement and more pardons that restore formerly incarcerated citizens human and civil rights. That after  individuals have served there prison time, they are allowed to crossover the economic and social threshold and barriers.to whole life restoration too.
#TogetherWeareStrong!