Who Step by Step Is
The essence of our organization exists in our human spirit – the spirit and passion of those that serve and the spirit and determination of those who accept our services. We are dedicated to raising awareness of our cause and serving those in need.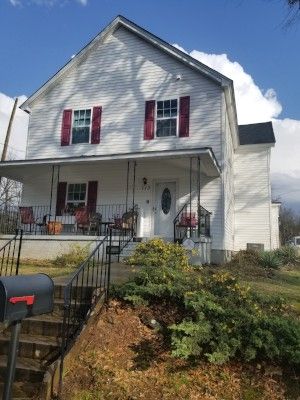 Our Vision
That Upstate formerly-and-currently incarcerated women are supported and restored to a healthy path to experience whole life transformation and land a permanent home.
Our Objective
Our Objective is to provide a safe place to live to formerly incarcerated women to support whole person restoration, spiritual maturity, and hope for reentry healing that will resonate in the lives of their children and families. Children and families who were disproportionately separated and place at a disadvantage, as persons whose life were affected due to having incarcerated parents, substance misuse, child-neglect, sexual trauma and domestic violence that led to the parents incarceration. We are present to advocate for formerly incarcerated women and their children to dismantle the prison-industrial complex, institutional barriers, and economic lockout that continues to contribute to homelessness, increase substance misuse relapses, increase recidivism.added to mass incarceration on multi-racial and multi-ethical total discrimination.
Our Values
Supportive, Realistic, Safe, Spiritual, Holistic, Engaging Community.
Step by Step Ministry Hope Project Calling and History
1991 - Future Founding President and CEO was caught in a major pedestrian accident causing her to become dependent on opiates while being treated for injuries she sustained. Little did she know that this would foster her addiction and subsequently she'd be separated from her three children through incarceration, also that a marriage held together for over 21 years would be affected then ending in divorce. Hurks says she experienced bouts of domestic violence while in the marriage, separation of friends and family due to the dominant and narcissistic behaviors of her husband only perpetuated trauma that set her up for substance misuse. Sometimes he would turn violent and that would turn her support system away pre-addiction. Hurks didn't understand, at the time, these acts of violence were indeed trauma and that the actions would cause her and their children much pain, separation and devastation one-day. 
Nevertheless, her daily walk with GOD and strong faith kept her anchored during the rough roads in her life. In her intimate talks with God and her personal relationship with God would only strengthen further as she trusts her higher power through everything. It was this relationship with God which brought the healing to her life she so desperately needed. The healing that birthed the vision inside of her to liberate other women. Hurks says, what she set out to do is what she knows as God's purpose that has driven her life. Years of recovery committed twelve-step activity, and sponsorship through a loving-God; each day is the anecdote which revives her spirit. The combination of help and decision to accept the love of her "Higher Power" provided her the courage, hope and inspiration to live this "new way to life." 
Her strong commitment to strive, trust God, and serve her community is where she stands each day actively involved in changing the lenses for women seeking recovery. In her, this has developed an ever-stronger conviction to her faith and walk in daily "living and enjoying life on life's terms." Through unconditional love of her higher power, there have been many women she has brought help to, out from the dark places, into a loving light. 
She knew long ago that she would be used as an instrument for God as one of His chosen. This qualifies her daily to help others. Women looking to be set-free from bondage and self-hate. Giving them freedom from their horrors and fears. Her process of hard-won efforts, work, education and new acquired strength, daily brings hope and courage to the women at Step-By-Step. We provide them with encouragement and support to move forward. As Hurks continues to live in the daily freedom equally allowed to others, she thrives to be the change that homeless and formerly incarcerated women need to see.

2008 - The first shelter was opened
2010 - Step by Step Ministry became a 501 c)3)
2012 - The Main Shelter was built
2016 - The third shelter was opened
2020 - Step by Step Ministry Hope Project opened its first,