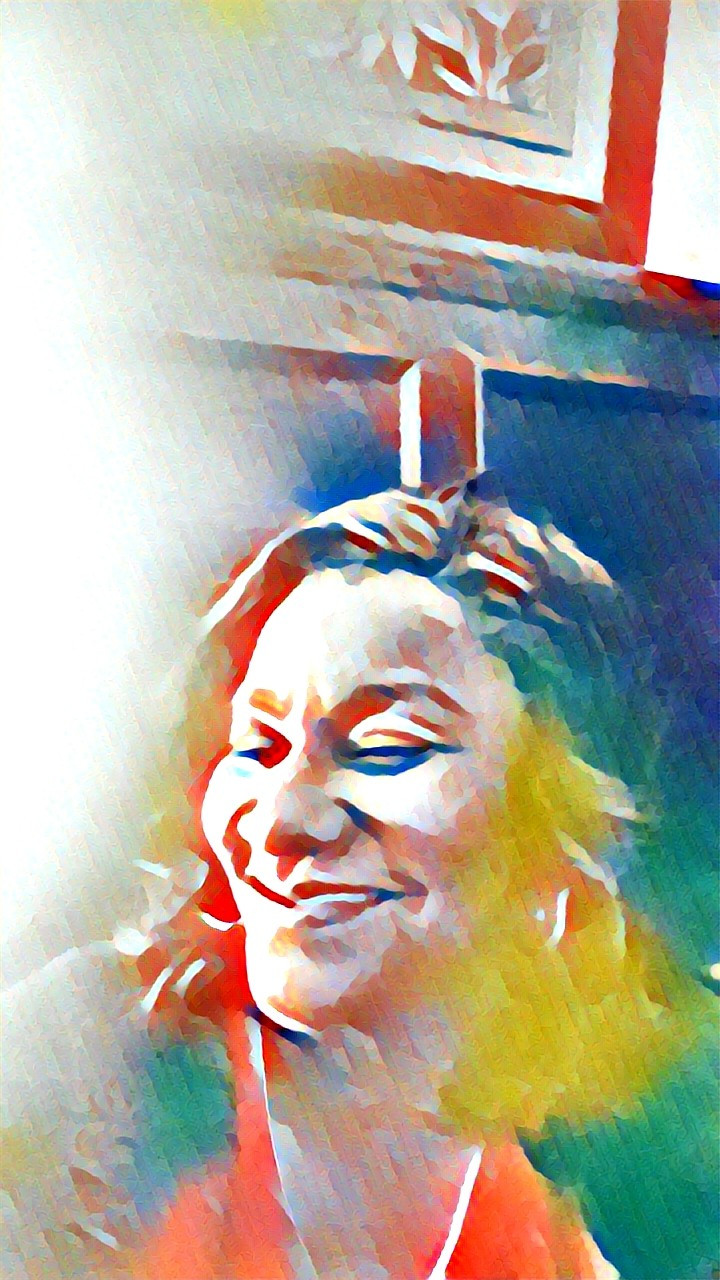 What we do – Program Information
Step by Step Ministry Hope Project is leading the way for homeless and formerly incarcerated women to transform their life in South Carolina. What we do is provide safe shelter and supportive services for women seeking a chance at community stabilization and economic opportunity. But need a stable and supportive place to live.
Step by Step Ministry Hope Project offers hope to women for life transformation on their journey to find a new way to live. The Step by Step nonprofit was founded by Angela Mattison Hurks in 2008. Who knows what tools a women will need to start a new way of life. Hurks has introduced numerous homeless and formerly incarcerated women to her own experience. And the opportunity she realize can be accomplished by any women whose life had been shattered by drugs, domestic abuse, self harm and incarceration.
She understands, the hard and dark roads many women were forced to trudge. Just as well . . . the work and effort in steps it'll take in an order for homeless and formerly incarcerated women will make to achieve successful community reintegration. She knows that this new life involves community engagement and comprehensive care that addresses the devastations of trauma and addiction, homelessness and the humiliation of prison life. It's hard work! Yet she continues to advocate for women on social policy change and equality and inclusion of economic lockout. With much compassion she is a force to be reckoned with on helping current and formerly incarcerated women to access promised opportunity.
Hurks can identify with each woman that walks through her door. How they feel, their experiences, by the look in their eyes fears. She identify from experience the needs of what a woman exiting jail and prison have. She is that someone who embrace their pain, feel the negative fears and understands their plight as a human. With deep passion and utter love and hope in her eyes. She can feel and hope for a brighter future is on the horizon. 
We are in Greenville South Carolina near the urban hub of downtown and the city of Greenville. The arts district is adjacent to west Greenville a neighborhood well-known as a blighted, drug infested and primarily a dangerous place to live. In the 1980's the neighborhood deteriorated to a run-down poverty-stricken community infiltrated by sex workers, drug dealers, and substance abusers frequented regularly where killings, beatings and shootings occurring day and night. Today it has become an upscale community where medium income earners reside. Substance use and criminal activity largely changed the landscape of America in 1980.
Many individuals and their families suffered during the crack cocaine epidemic, mostly suffered were black and brown skinned people. People addicted had little information or knowledge of the fact, that they were being criminalized for the otherwise poorer quality of life. Many overcame with drug addiction had very little knowledge of a disease called "addiction". With no resources of help or health insurance to get clean.
Some folks planned on dying smoking crack. Resources where obsolete, none available for drug treatment. Crack had over half the city and county of Greenville black and browns and poor white counterparts blinded, sick, and in bondage. Such was individuals like me, trauma, grief, broken-hearted and despair. We were criminalized, not helped and had to be locked up, just to get clean. Lots of children suffered, they were addicted people to, separation anxiety, anger anxiety, pained and embarrassed. Because mommy and daddy were smoking crack. 
Families became victims too, they didn't escape. Because grandparents had to raise the grandchildren, and in doing so, that were forced to do it on fixed income. What crack did back in 80's bred a whole new generation of brokenness, trauma, and rage to disproportionately disadvantaged black and brown and white men, women, and children. The children left behind, were not blindfolded they peek through the key hole,
The story of the children of yesterday. The 21st century addicts - today adults. Many have surfed the criminal justice system. They are preparing to come out – not back home, but maybe somewhere else they can call home. Fast forward they are returning to communities in America can't get food stamps, jobs also in poverty and homeless still lacking a quality education. Many ask the question, "How long you've been in prison"? that question.
Despite the despair, a lot of formerly incarcerated women are children of addicted parents. Yet they seek something inside of themselves that speak, am I worthy, does anyone really care, where is the hope for me to land a good-paying job, earn a higher education, a home for myself and my children, and  Promised Opportunities.
Returning to society, formerly incarcerated citizens have been stripped of,
·         civil rights
·         the right to vote on probation or parole; or both at the same time.
·         access to acquire sustainable safe housing or situation.
·         the right to vote, and  
·         the right to reunify with children left behind who were taken by the child protection service given to whomever would care for them.
When individual's plea for a lighter sentence including probation. Many do not understand what they've bargain for.
·         Because they can't afford paid legal help.
·         Before sentencing are not given the right by the justice system to stabilize children in a safe place.
·         Thousands of formerly incarcerated women end up homeless before or after serving time, and
·         Many are repeating a vicious cycle of re-offending.
·         Without assistance for help breaking this cycle is unimaginable.
Social stigma continues to be the box that defers current and formerly incarcerated individuals from ever trying to transform their life. People drink and drug to cope with trauma, grief and poverty. Howbeit once addiction is progressive and becomes aggressive.  It is hard sometimes for a human-being to find a way back! Because addiction is a chronic illness and it is colorblind. It kills.
This is the story of yesterday's children who are today's adults surfing the criminal justice system. Now returning to America's communities poverty and homelessness welcomes them still they lack an education, and nowhere to call home.
Despite the despair, formerly incarcerated women addicted yet seeking hope,
·         for a good paying job,
·          higher education, and
·         Promised Opportunities.
We welcome women home arriving to our safe home on engagement to the process of life transformation. This is where the healing begins. Identification is sought, and information is guided by people with lived experience who cares, that they find hope.
Our goal is to support formerly incarcerated and homeless women on a healthier path of life. That is hard work, yet simple, stable and safe, drug and crime free and attainable.
 Mass incarceration and homelessness is the fastest growing movement in America. So is Step by Step on what we do to address this population of impoverished women. Community engagement and resources are key components to address the challenges faced by women coming home from jails and prison. It's a huge issue and most talked about topic without a concrete solution but it is still possible.
The safe house network has provided a solution to provide hope and care for the disadvantage's women formerly incarcerated face for social transformation. Together we are seeking a system change.
Step by Step provides a safe and supportive environment where women can identify with each other's circumstances and provide support by looking at the similarities and not differences. Our case management and goal planning assistance engage formerly incarcerated and homeless women to job opportunities identified for people with criminal records to earn meaningful wages, pay financial responsibilities, save money and become motivated to dream again.
·         Women have accepted their responsibility for the offense they were accountable for.
·         Women demonstrate and sharpen life skills and communication skills, Interaction with other women who are healthy and community orientated·        
Women adapt healthy social and coping skills that welcome new opportunities of leadership to enhance personal growth and spiritual maturity to combat challenges they'll face, "If you teach a man to fish, he will eat forever,"
·         Provide a foundation for personal transformation while dismantling institutional barriers that affect women with histories of incarceration.
Formerly incarcerated women face ongoing challenges, barriers, and  trauma. They are challenged with unwarranted behaviors that they want to change. Interpersonally and individually coping with system policy and new ideologies as they deepen self-identification and new interactions in community to transform their life, gain dignity, respect, and Promised Opportunity.
Our strategy is to help women build a "courage to change" through support that fosters and strengthen a new outlook on life.
Women begin to reunite with their children and family members during the stay here and many save their money to leave the program together with family as "A Bridge to Home".
Alumni women return for support after a successful transition to help new intakes through their transition in storytelling, rides to meetings and other support they provide. Supportive outreach and information are shared by alumni to provide encouragement to new guest and hang around to spend time.
Our services include:
Emergency shelter
Nutritional meals;
Case management and goal planning assistance
Higher Education
Life skills training
Peer Support
Vocational training, Job development
Financial Wellness and Stabilization
Limited Transportation assistance

**For more information:
Contact us by phone at 864-315-3730 ext. 1 
Or, email stepbystephopeproject@charter.net
**This program is fee based.